Foster cat organization donation post
May 26, 2020 | 2 minute read
As of May 26, 2020, we are going to be donating 15% of all profits to various Brooklyn-based foster organizations. How we'll be giving back is through the support of helping these organizations purchase materials that they need to continue their rescue efforts.
These orgs tend to put out requests for materials, and people will voluntarily purchase and ship them to the org.
We'll be helping purchase materials to ship to these organizations.
---
Update on July 31, 2020:
So far we've sold:
15% of total profits equate to: $24.68. There are still a couple of days before the end of June, and I look forward to sending in our collective contribution to East Harlem Kitty Rescue.
We didn't really sell much this past month. Order flow was little to nonexistent this month due to me pausing my Etsy ads. They were getting way too expensive and I couldn't justify them if I wasn't getting any sales.
But anyways, I've matched the 15% profit and helped put the funds to helping the East Harlem Kitty Rescue purchase some items on their wishlist.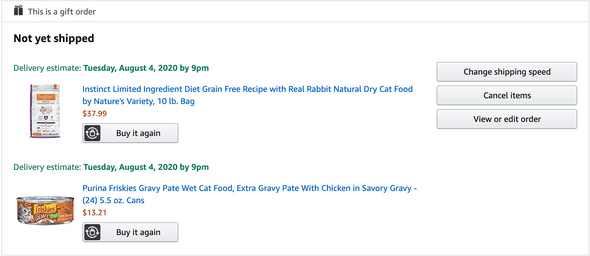 I know the number is small, but this is just the start this is a hobby project and we are helping a good cause. Hopefully we can grow this figure as we progress through the future.
Thank you all so much for supporting the cause. If anyone has any charities they'd like to suggest for any of the following months, please reach out @brianczhou.
---